Yildiz Palace
The Yildiz Palace is a vast complex of mansions and pavilions extending from Yildiz Hill to the district of Besiktas and from there on to Ortakoy. The first building was constructed in this area by Sultan Selim III, but the real construction of Yildiz Palace begins in the second half of the 19th century under Sultan Abdülhamid II. The complex, the largest and most exquisite of the buildings, reveals the luxury in which the Sultans lived and entertained. You will see some objects in exposition and some buildings of the palace. There is also a very nice theater and a turkish bath at the Yildiz Palace.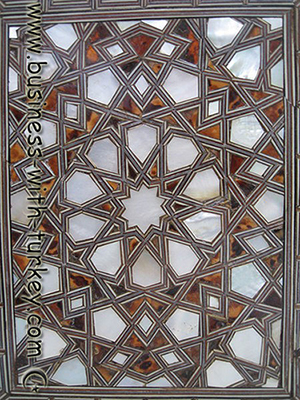 You will enter the Yildiz Park which is a beautiful complex with set in a very large park of flowers, plants and trees, gathered from every part of the world, the park grounds offer one of the most beautiful panoramic views of the Bosphorus Strait. Usually Turks make picnic at the park on weekends and also use two very beautiful old kiosks to rest, drink tea, eat breakfast and lunch. If you like walking you can walk through the park but I remind you the park is on a hill. So you go up from the Ciragan Palace to the Yildiz Chalet, Tea Kioks and Yildiz Porcelain Factory which are on the top of the hill.
Yildiz Park during the Tulip Festival
The Yildiz Chalet is inside the Yildiz Palace complex but you can not walk to this spot from the Yildiz Palace, you will have to take a taxi to go there. Yildiz Chalet is an elegant wooden building which served as residence for foreign state guests.
One curiosity about the Yildiz Chalet is that it has the biggest carpet in Turkey. It is 440 squared meters and they had to break a whole wall to bring the carpet inside that ballroom.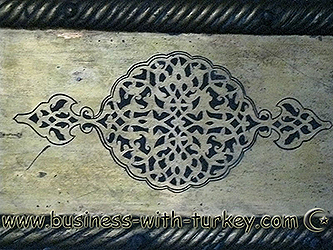 From the Yildiz Chalet you can walk 20 minutes and reach the Yildiz Porcelain Factory. At the Yildiz Porcelain Factory you will find a small shop were you can buy some of the beautiful Turkish porcelain. This factory is very important because it was used to make the porcelain for the sultans. You can also tour at the factory and see how the turkish porcelains are painted.


Next visit of our virtual tour through Istanbul:
Jews in Istanbul - Neve Shalom Synagogue













PRIVATE GUIDE
IN ISTANBUL
istanbulgmx.co.uk








Copyright 2021