Maiden's Tower - Leander's Tower - Kiz kulesi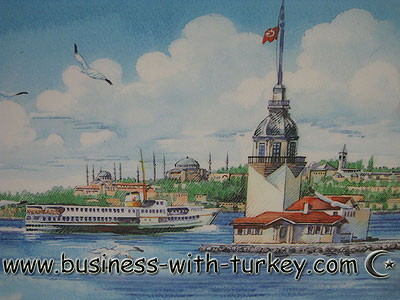 Istanbul's city pictures almost always include "Kiz Kulesi". "Kiz Kulesi" is called in English Maiden's Tower or Leander's Tower. The Maiden's Tower is located on a small islet at a very short distance from the shores of the district "Uskudar" in the Asian side of the city. It can be seen from Topkapi Palace, Dolmabahçe Palace, Ortakoy Distric and many other interesting places of Istanbul.
According to a Turkish legend a princess was locked up in the tower by her father because of a prophecy. The prophecy alerted him saying that his daughter would die by the bite of a snake. The father wanted to protect the princess and put her in the Maiden's tower. Unfortunately at the end of the story, the princess dies by the snake that was brought to the islet in a basket of grapes.
The Leander's Tower is the other name you will come across for the same place. There is a legend which has taken place in the city of Abydos in the straight of Dardanelles but somehow mistakenly related to the Maiden's Tower. Leander tried to see his lover Hero and attempted to cross the straight and drowns.
In the 12th century, the emperor Manuel Comnenus has built a small fortress where the tower is located. He wanted to tie a chain to close the Bosphorus Strait. The other end of the chain was tied to Tower of Mangana.
Until today the tower is used as a lighthouse, semaphore station, quarantine, customs control area, and home for retired naval officers. The building that you can see today dates back to 18th century.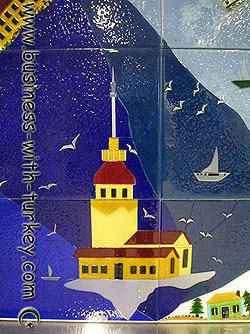 Next visit of our virtual tour through Istanbul:
Galata Tower